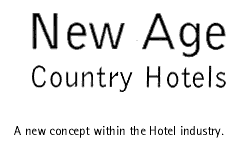 New Age Country Hotels has created a unique network of small elegant hotels, top-quality B&B and inns in South America renowned for their personal attention, attractive location and professionalism in the organization of outdoors and recreational activities.
We offer tailored programs to individual travelers and tourist-industry-professionals alike, guarantying an unforgettable experience. Services and activities are selected in accordance with the Clients' personal preferences and the time of the year they are willing to travel.
Every year, we incorporate new hotels and resorts. While expanding, we renew our commitment to excellence in service, always offering the charm and elegance that we are used to. It is our wish at New Age Country Hotels to be considered your 'Home away from home', where guest's expectations will always be surpassed.
Cees Houweling,